Radon Testing in Greater Fairfield, Litchfield and New Haven Counties

Radon gas measurement specialists providing testing services
At Apex Radon Solutions, we can connect you with one of our Radon Inspection Specialists, who is certified to perform a Continuous Radon Monitor (CRM) test in your home.
A CRM test is proven to be the most accurate short-term radon testing in the industry, and can provide reliable results in as little as 48 hours. It takes just three steps!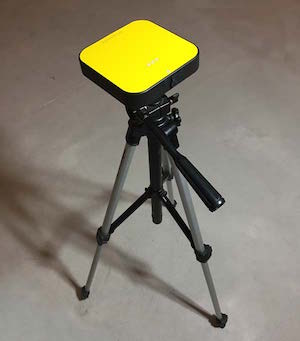 Peace of mind. A continuous radon monitor can accurately measure the concentration of radon gas in your home to determine if mitigation is necessary.
CRM radon testing steps:
Step 1: Contact Us For An Appointment


Our Radon Gas Measurement Expert will schedule a visit to your house at a time that's convenient for you to set up the Continuous Radon Monitor (CRM).

Step 2: Installation Of The CRM


The appointment itself should take approximately five minutes. During this time, your expert will make sure the CRM is in the best location in the house. Your specialist will also take a few moments to explain the required conditions within the house that will product accurate test results.

Step 3: Follow up To Determine The Test Results


During this second meeting, the specialist will connect a thermal printer to the CRM and use it to print your radon testing results right there on the spot. This process should take between 10 and 15 minutes.
What to do if test results show high radon levels in your home
How high your radon levels are in the home will be a determining factor on whether or not you decide to take further action in your home. If you decide to move forward, our representative can work with you to create a customized radon mitigation system that will be right for your home. Financing is available for customers who have a limited budget but would like to create a safe environment as soon as possible.
Apex Radon Solutions also provides HUD multi-family radon testing and mitigation. HUD's multi-family radon policy requires that all radon testing and mitigation be performed by a certified radon professional.
Call today for a radon testing appointment, or to receive a free radon mitigation quote.
We operate within the Connecticut area, including Shelton, Wallingford, Trumbull, Orange, New Haven, Bridgeport, Milford, East Haven, Stratford, Hamden and the surrounding areas.
Looking for a price? Get a no cost, no obligation free estimate.